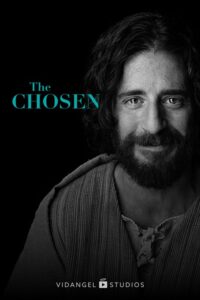 Join Father Joe on a journey into the beginning of Jesus' ministry.  Each week you will watch one episode of the first season of the hit Christian Video series called "THE CHOSEN" (approx. 45 minutes) and then have a group discussion and Lenten Bible reflection about the highlights of the film.
Meetings will be safe and socially distanced (please wear your mask)
at Sacred Heart's Casey Hall
Starting at 9:30am every Wednesday in Lent (Feb. 24, Mar 3, 10, 17, 24 & 31)
All are Welcome!  Bring your own favorite beverage or breakfast, unfortunately we cannot serve any food or drinks.
The Chosen is the first multi-season television series about the life of Christ, as witnessed through the eyes of those He impacted. Directed by Dallas Jenkins and distributed by VidAngel Studios, The Chosen has grown to become the largest crowdfunded TV series of all time.
The shows attempt to provide an accurate historical background of the Gospel setting, and of life in Israel during the lifetime of Jesus. The stories follow a plausible timeline and feature some of the main events, that are a mixture of those from the 4 Gospels.
The lives of familiar figures such as Mary Magdalene, Simon Peter, Nicodemus, Thomas, as well as other disciples and characters are handled with creative license. We witness how their encounters with Jesus change them. I believe you will thoroughly enjoy watching and discussing the shows.             Fr. Joe